Sacha
Hi, my name is Sacha Feeney-Howells and I am so excited to say I am part of Indigo-opportunities.
I have over 30 years' experience of working in the care sector, and I love it !
In my last job I was a project coordinator for a national charity supporting people with additional needs.
I managed a diverse caseload of clients, with a range of mental health, learning difficulties, additional needs and disability challenges, offering continuous support and guidance to them and their families where necessary.
The projects I delivered were for ages 10-15, 16-25 and 16+.
As a project coordinator for community support services, I researched, coordinated and delivered daytime activity groups, social evening groups, weekend and holiday social groups.
The groups have been in various settings, venue based, community based, work placement based and the holiday activity days have been in various settings such as Thorpe Woodlands Activity Centre, Woolverstone Project- sailing for the disabled, Suffolk Wildlife Trust etc.
I interacted within schools, colleges and work places to advertise, demonstrate, present and consult.
I have also been involved with volunteers and work placement students. I have worked closely with parents, carers, social services and other expert bodies, including funding bodies.
As well has setting up Indigo-opportunities, I was recently asked to revive a youth club on a Friday night in Stowmarket for Leading Lives, which I can't wait to see the numbers grow and the laughs echo !
I am passionate about my work and as such juggle home and work life, but I have the continued support and understanding of my family. I am married and have 3 most amazing girls, my family are my world and my dog- Jelly is the centre of my world of course ! I am so excited to see Indigo-opportunities grow and flourish, and to share some great times and experiences with all that come onboard.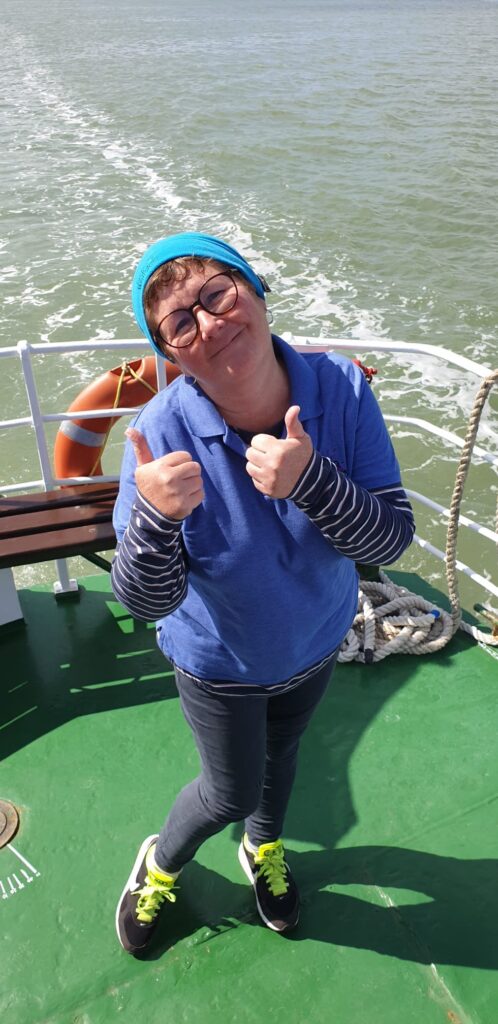 ---
Donna
Hi, my name is Donna Jackson and I have just started working with Indigo-opportunities as well as working for Leading Lives at The Stowmarket Community Centre/Hub.
Leading Lives provides high quality social care and support for people with learning disabilities, autism and complex needs. I know Indigo-opportunities shares the same high quality standards as Leading Lives, so am very happy to be part of this new and exciting venture.
I have worked for Leading Lives for over 20 years, before that I worked for Mencap and United Response, so I have always worked in the care sector and love it !
I am fully trained in all aspects of the care sector, including safe guarding children and adults and many more, and undertake ongoing training. I am also an assessor for manual handling risk assessments at Leading Lives.
Sacha and I are the staff at the newly revived Leading Lives Stowmarket Night Hub- we make a good team as we are both as mad and as passionate about our work- as each other ! We have known each other for years and years as our children were growing up. As a guide leader for over 8 years, I have had the privilege or is that the unfortunate task of taking all of Sacha's children on numerous guide camps !
I am passionate about art and crafts, and can be found, in what little spare time I have, in my craft shed surrounded by my jewellery making, blanket sewing or macramé making hobbies, with my 2 dogs by my side of course. My husband is a mental health nurse and we have 2 beautiful daughters.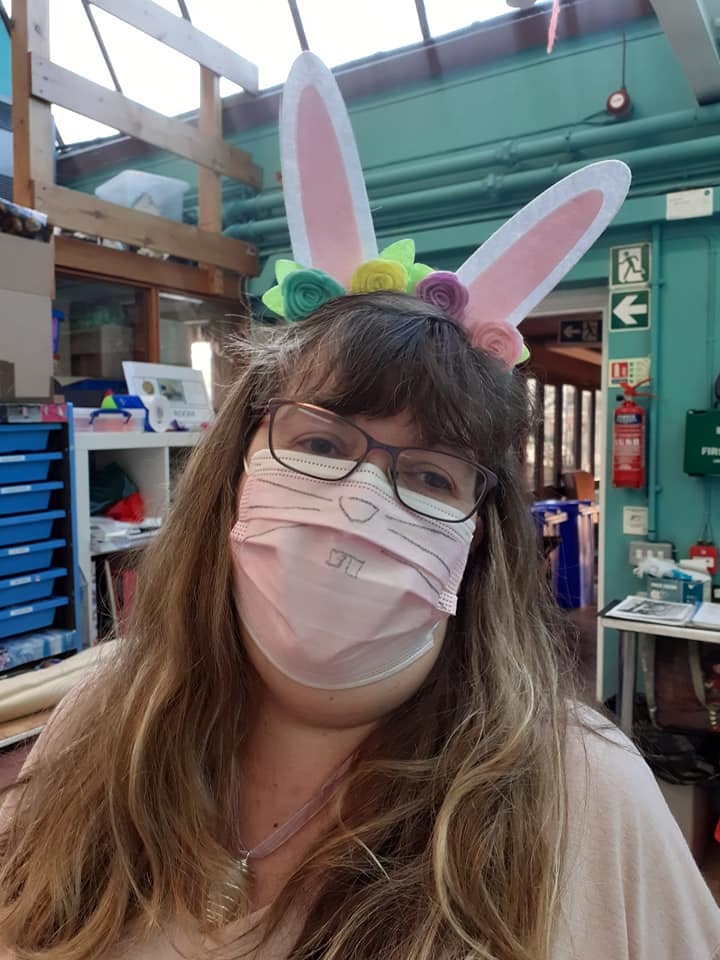 ---
Claire
My name is Claire and I am a staff member at Indigo Opportunities I've known Sacha for a couple of years now, we first met at a club at Needham Market, where I used to take people I supported.
I currently work at a Supported Living Home with Cephas Care, where we have 9 wonderful people with learning disabilities. I've been working there now for 4 years. Before I worked for Cephas Care, I was a full time mum to my lovely children. I have also worked in insurance, but knew my passion was to work with vulnerable people to help enrich their lives and bring that little bit of joy to their lives, I absolutely love to see them enjoying themselves and the big smiles on their faces.
I have training in: children and young people's mental health, as well as other relevant training, and am currently studying: Children with challenging behaviours. Through Indigo-opportunities I am continually achieving more training in the care profession.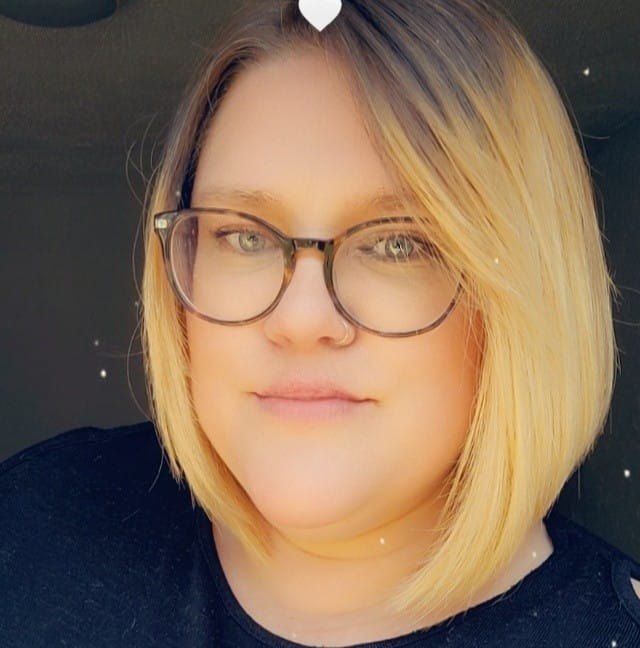 ---
Julie
Hi, my name is Julie Barry and I very much enjoy being a member of Indigo-opportunities.
I have always worked with children or young adults in my jobs through schools, pre-schools and teaching young teenagers at home or in co-operative groups of home education. I have also helped other young adult groups and support young teens applying to college to follow occupational courses, so I have over 25 years' experience generally supporting a variety of needs. Now I teach predominantly English, Maths, Science and Photography in a variety of settings.
In schools, as a Higher Level Teaching Assistant, I supported the SEN Co-ordinator, helping in speech therapy, students needing behavioural support and those needing additional support from the teaching staff in class generally.
Alongside my work role, I also volunteer in Fressingfield Scout Group. There I have my own Cub pack and I support other sections within our Scout Group covering ages 6yrs up to 18yrs. This involves organising weekly meetings, outdoor group activities and section camps. In this role I organise all the relevant risk assessments and venue organisation and work closely with the parents of our young people, ensuring that all safeguarding and health and safety issues are understood between us all.
I am very passionate about ensuring that everyone I work alongside, in my career or scouting 'family', has equal opportunities and the chance to learn new skills and confidence to help them to gain the same enjoyment that I do by helping them reach their goals.
In my 'spare' time, I love being outdoors as much as possible, gardening, growing my own vegetables, cycling and sitting in my garden reading and drinking tea!
I enjoy hiking, kayaking and photography, linking all of the above wherever possible! I have 2 adult boys ages 22 and 25yrs and we all share similar interests.
I have known Sacha and Donna from Indigo Opportunities since our children were all at school at the same time, and am thoroughly enjoying working as a team to make a real difference and always having a really good time together!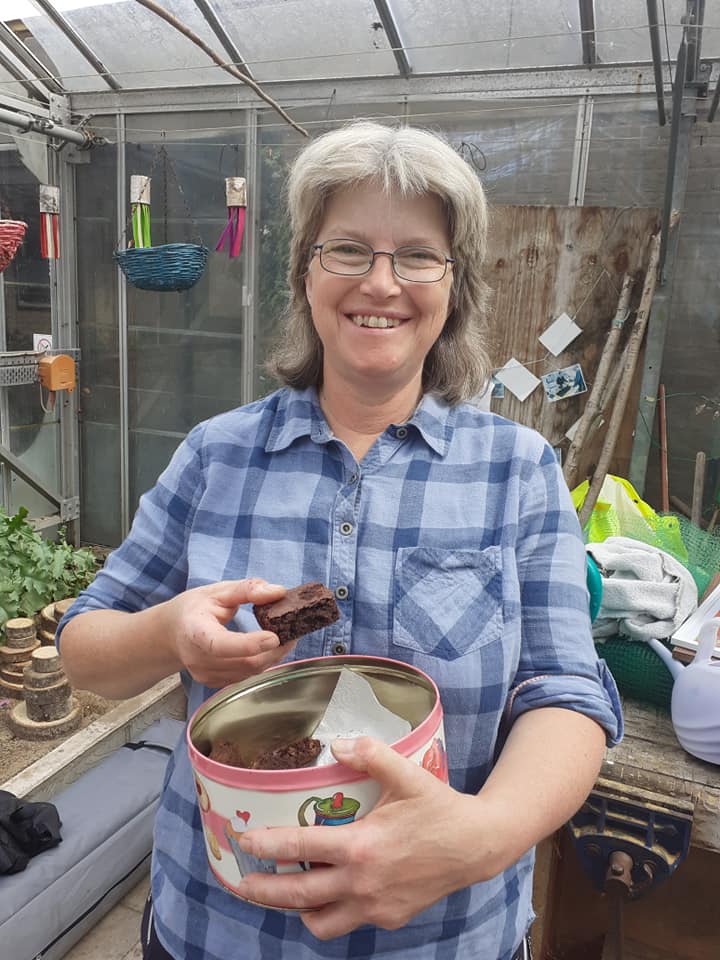 ---
Jackie
My name is Jackie Markwell I have just starting working with Indigo- opportunities.
My main job is working for Mencap, where at present, I support 3 adults with learning difficulties in their own home, as well as taken them out and about and encouraging a multitude of activities and experiences.
I have worked in care all my working life and I find supporting people with learning difficulties very rewarding.
I have known Sacha for about three years from when she was project manager at her previous job, and the guys I support attended the groups Sacha ran.
I have all the relevant up to date training, which is renewed when needed, and am happy to take on more training for Indigo-opportunities i.e. Safeguarding children.
I have four children and eight grandchildren, my 18 year old granddaughter has Down's Syndrome, she has taken part in Indigo- opportunities activity days and really enjoyed them.
I am looking forward to working alongside all the staff and feel this is a great club for people with special needs.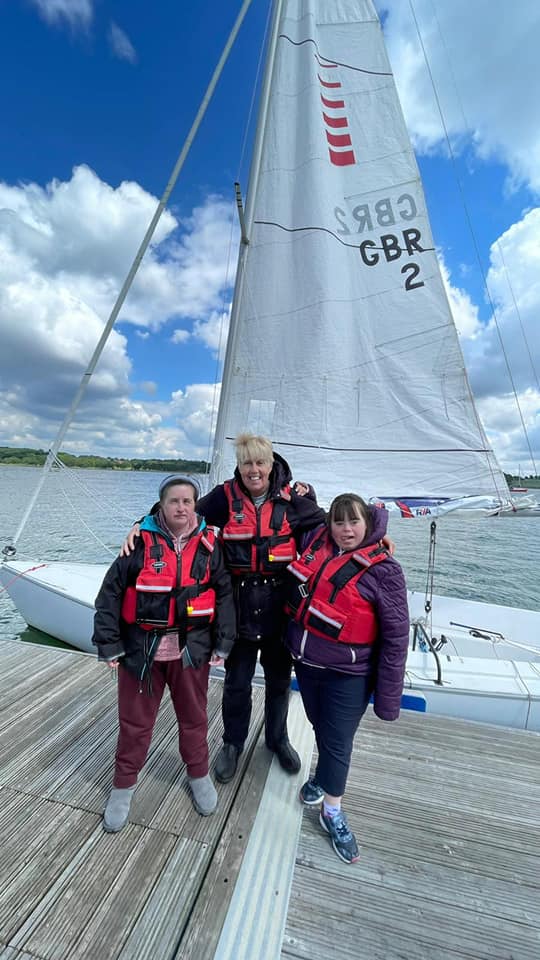 ____________________________________________________________________________________________


Steph
My name is Steph. I work supporting deafblind people and teach lipreading, but every so often I like to come and have some fun with Indigo.
The days I spend with them are always such happy ones.
I have worked as a project co ordinator for a national charity, supporting people with additional needs, which is where Sacha and I met.
Just like Sacha, I was also involved in varying roles such as day services, sports events, long and short breaks away for people with additional needs.
When I'm not working you'll find me hiking, wild swimming or on my paddleboard enjoying the great outdoors. I'm always on the go and love travelling to new places on adventure style holidays.